Commercial Video Production
Corporate Video Production - The Leader in Commercial Video Production
We are Corporate Video Production, the leader in commercial video production in New York City and surrounding areas. We are experienced in top-notch commercial video production, generating results guaranteed to boost any brand's engagement, sales, and recognition.
Fill out the form below and a Video Production will get back with you as soon as possible.
Reaching any desired target market is now easier than ever, all thanks to commercial video production. Video hosting platforms such as YouTube pave the path for videos to occupy the online space. Because of platforms like them, marketers have effectively found a way to promote any brand's products and services. This wasn't possible before when TVs, radios, and newspapers were the predominant media of the time. But today, it's in your hands to leverage this commercial video production to your business's advantage.
Are you looking for the best corporate videographers to handle your commercial video production? We've got you covered. Contact us today to get started on your commercial video production project!
Commercial Video Production Explained
A commercial video is an advertisement geared toward promoting a brand and its offerings. The internet is riddled with tons of videos from businesses trying to promote their products and services. You can find these videos on television and social media platforms. Commercial videos can effectively highlight your products and services or the message you want to convey.
With this in mind, commercial video production is creating said videos. These videos aren't that long compared to the ones on YouTube. Commercial videos typically last for about 30 seconds or less. And while many people consider this timeframe short for a commercial video production, it's enough for producers and marketers to convey whatever message their clients want to be shared.
Why Choose Commercial Video Production?
Brands and companies will find commercial video production incredibly useful. We commonly see the fruits of commercial video production rampantly today. We sincerely believe that every industry can leverage commercial video production, whether you're a roofing contractor, a small business owner, or an executive of an established company. Commercial videos are crucial in expanding your brand towards customer acquisition, and they've helped our clients achieve higher sales volume.
What Are the Makings of a Quality Commercial Video Production?
We've produced countless commercial videos during our years of service. Because of our experience, we believe that a high-quality commercial video production should have the following elements: 
Interesting content

30-second length

Visible and distinct branding

A concept that could go viral

Unambiguous call to action 


Commercial video production can dramatically increase your sales and revenue when they are made well. For this to happen, though, you'll need the expertise of a seasoned commercial video production company.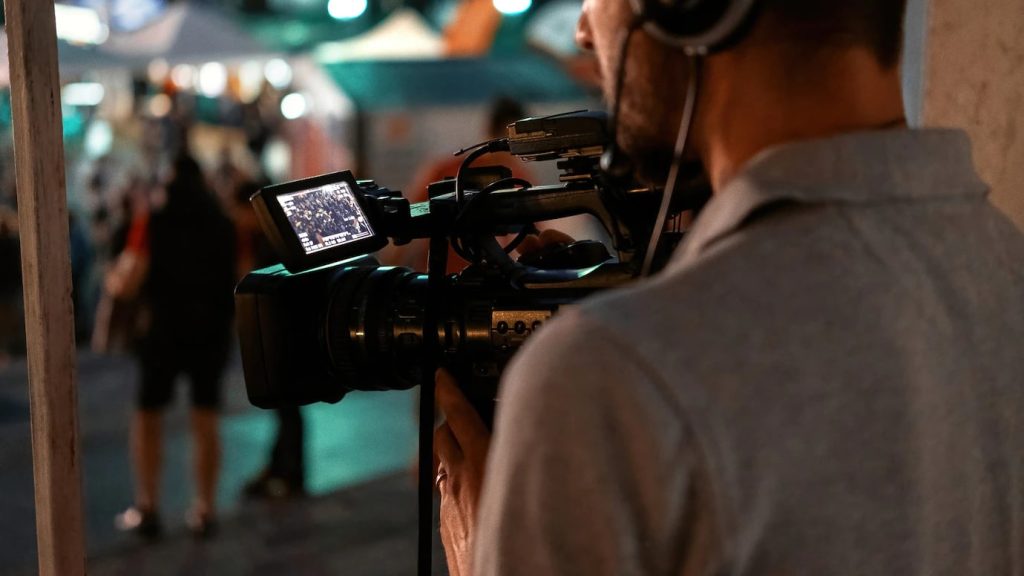 How to Use Commercial Video Production?
The attention span of today's internet users is tremendously short. With this in mind, experts recommend commercial video production videos be as short as 30 seconds. You may think this time is too short, but it's enough to convey any message to your audience effectively. We advise you to think twice before airing your commercial video on TV, depending on your intended objectives and target market. This is because TV ads usually cost a lot of money and may even have low returns on your investments.
Instead, we advise you to concentrate your commercial video production efforts on platforms where users are most active. It's much more ideal for posting your promotional videos on social media platforms like Facebook, Instagram, and YouTube because they get a ton of daily traffic. Naturally, desired results won't appear right away. But remember: Rome wasn't built in a day, and you'll need patients to see your commercial videos go viral.
How Does Corporate Video Production Come Up With Marvelous Concepts for Their Commercial Video Production?
We've got you covered if you're worried about marketing your videos after they're produced. Fortunately for you, we're not just a commercial video production company but also a video marketing company. We consider marketing one of the most exciting parts of commercial video production since we can put our creative juices to good use and let them flow freely. Doing so will allow us to generate considerable buzz for your brand needs.
Before we market the products of our commercial video production process, we immerse ourselves deeply in the data you provide us. We use this information to curate some of the most creative ideas and use them to produce compelling video content for your brand. We'll go the extra mile to ensure the fruits of our commercial video production are engaging, informative, and enjoyable.
Get Started on Your Commercial Video Production Today!
Hiring a corporate video production company to handle your commercial video production needs is your best decision. We've the crew, talents, equipment, expertise, and insights to create the best possible commercial video production for your business. Get started today and get a free quote for your commercial video production!