Political Campaign Videos
Corporate Video Production - Convey Your Best Message with Quality Political Campaign Videos
Fill out the form below and a Video Production will get back with you as soon as possible.
As a full-service video production company, Corporate Video Production specializes in making political campaign videos that can motivate people to take action. We offer comprehensive services to support our client's political campaigns. Many politicians in New York City and surrounding areas rely on our services to help them create high-quality political campaign videos to spread their message and platforms to their voters.
For politicians wishing to create political campaign videos in the form of commercials and ads, we can help you out. Get in touch with us today to find out more about how you can leverage our expertise in producing top-notch political campaign videos.
Why Should You Use Political Campaign Videos?
Do you wish to motivate massive groups of people to take action? With our help, you can! At Corporate Video Production, we make compelling political campaign videos to ensure the public understands your candidacy and why they should support you. We go the extra mile to ensure your political campaign videos are powerful, persuasive, and engaging.
According to studies, viewers who absorb text-based content only recall 10% of their consumed information. Unexpectedly, they will retain up to 95% of the information presented through video. We recommend using political campaign videos if you want your message to stick to your viewers.
How to Use Political Campaign Videos?
It would be a massive understatement to claim that producing political campaign videos can be quite complicated. As a politician, you'll need to put every ounce of effort into ensuring your audience receives and understands your message and that your platforms are given a fair shot. We believe that political campaign videos are the best ways to communicate your message, objectives, and platforms to the general public.
We can help you create political campaign videos according to your needs. You can make political campaign videos based on what you think will be the best for your race. Here are a few of the political campaign videos we've produced.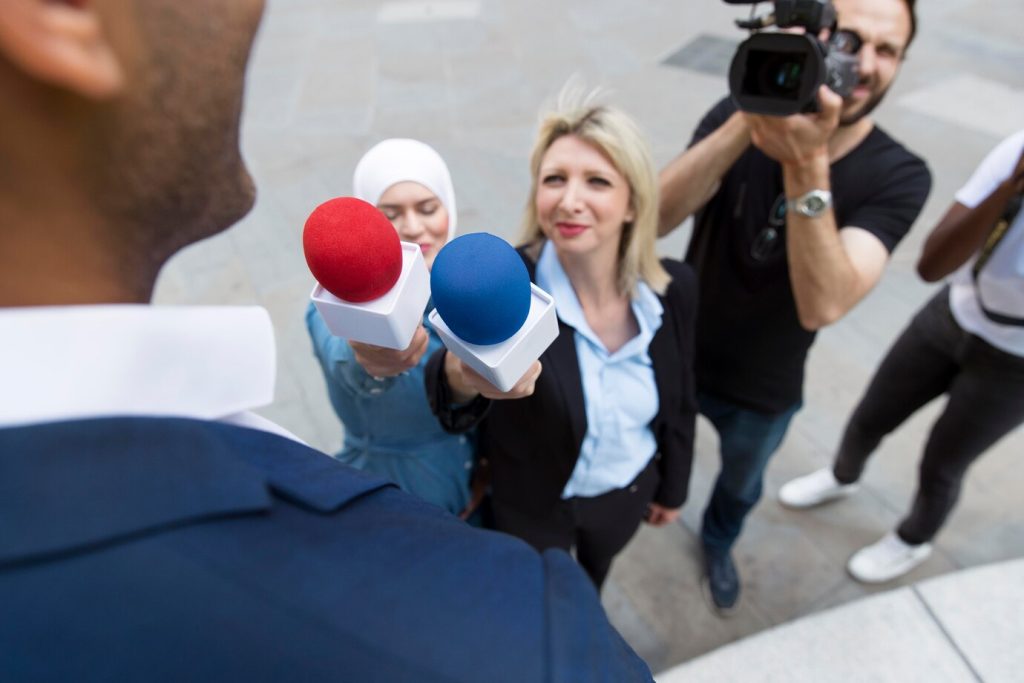 Our corporate video production team believes in the power of producing political campaign videos through storytelling, which is the driving force behind every successful fundraising campaign. Once correctly designed, you can add emotions to your fundraising political campaign videos to establish an unbreakable bond with your audience – something that pictures and words can't quickly achieve. Every day, stories change the world's landscape, and with the aid of fundraising political campaign videos, you can increase the funds you can generate for your cause.
Advocacy-Centered Political Campaign Videos
There is no more effective approach to inform your voters about the problems and issues your community faces than through political campaign videos. Remember: you are best positioned to communicate and spread the word about your advocacy, especially if you employ political campaign videos. Use these political campaign videos to inspire viewers to think critically about particular issues and take necessary action.
Live broadcasting has impacted elections and administrations worldwide for the past few years. If used effectively, these live stream political campaign videos can advance your political campaign. People adore these kinds of political campaign videos because it allows them to see your political style. We'll handle everything to pull off a successful live stream, including white labeling, live recording, countdown, and more.
The emergence of social media platforms such as Facebook, Twitter, and YouTube increased the appeal of running for office. If you want to get a broader reach, you'll need to publish your political campaign videos on television and the internet. We can guarantee that you will receive the best results, both from social media and television, thanks to our expertise in producing and planning political campaign videos.
Get Started on Your Political Campaign Videos Today
Consider working with a highly-skilled video production company like us for your political campaign videos needs. Our skill in creating political campaign videos that will benefit your cause. Additionally, we can ensure that all of the people you represent will clearly understand your qualifications, ideals, message, and platform as a candidate. Get a free quote from us today to get started on your political campaign videos!